The Consistency of Change
We live in a world of constant change: changes in technology, changes in the way we collaborate and changes in our business behaviours.  All of this is shaping a new type of customer and how they require suppliers to engage with them.  These changes have been accelerated and exacerbated over the last 18 months by the coronavirus pandemic, but make no mistake that change was already taking place, on both demand and supply side.
In order to compete in this new and evolving world, businesses across every sector need to re-evaluate how they deliver customer experience, particularly in a digital and increasingly remote world.  The entire journey from brand messaging to marketing, sales and service delivery counts.  It is a fact that the overall end-to-end experience will decide if a customer is going to choose your business, stay with you or even recommend it to a friend or colleague.
This applies to the whole range of markets, from mass Business to Consumer (B2C) and Business to Business (B2B) markets through to partner and wholesale channels, as well as manufacturing businesses with complex supply chains.
How B2C and B2B engagements are different
When we talk about change it is really important to understand how business-to-business (B2B) and business-to- consumer (B2C) operations are different.  B2B will often involve higher priced products and services, longer sales cycles, and more complex purchasing decisions that involve multiple influencers and decision makers.  In contract B2C is simpler, with faster transactions with one or maybe two customers.  B2C sales have traditionally taken place in retail stores, over the phone and more recently online, whereas B2B sales often require telephone and/or face-to-face sales contacts.
Business-to-Consumer (B2C) engagement
Over the last eighteen months, the pandemic has forced businesses to close offices and retail stores.  As a result, B2C businesses have had to switch, almost overnight, to digital, remote selling, home delivery and click & collect.  Simultaneously, consumers have not only became more comfortable buying online, but they also began to appreciate the ability to conduct more and more buying online, particularly on mobile devices. These developments are having a long-term effect on B2C businesses.
In March 2021, Barclaycard Payments, who process around 30% of all UK spend, released research demonstrating these shifts in buying behaviours, particularly in retail. Here are some of the headlines.
Home delivery - growth in deliveries is here to stay, with over half of people expecting to receive either the same amount (47 per cent) or more (10 per cent) in the future.
Click and Collect - Almost all (90 per cent) of those who have been using 'Click
and Collect' more often since the start of the pandemic will keep this up once all restrictions have been lifted.
Returns - 12 per cent report returning more because they are not able to try items on in-store and nine per cent have used home deliveries as a try-on service, ordering multiple sizes and colours in the absence of a shop changing room. Returns pose a number of challenges to retailers, both logistically and financially, so it will be interesting to see whether the market moves towards disincentivising excessive returns once lockdown restrictions end, by tightening up returns policies.
Mobile Payments - 30 per cent of consumers and 55 per cent of 25-34-year olds say they now regularly leave their wallet or purse behind because all they need is their mobile phone.
Infrastructure Investment - small and medium sized businesses are responding to this new landscape, with nearly three in ten (29 per cent) planning to invest in new equipment and technology in 2021, and 13 per cent viewing technology as the top opportunity for growth over the next year.
How many of these trends will be with us for good now is hard to say for certain, but it is certain that many of them will.  This is supported by PWC's consumer research which points to an increased desire for transparency, sustainability, cleanliness, community living and social consciousness. 
PWC - Global Consumer Insights Survey
 "At such a pivotal moment in our recent history, the need for all consumer-facing companies to establish trust with the consumer could not be any clearer. Our insights suggest that the pace of change and industry disruption underway will drive the emergence and establishment of a new cohort of winners and laggards in our industry over the next decade, with the consumer at the centre as never before."
The last 18 months have shown that loyalty is increasingly important and keeping customers sticky is crucial in competitive markets. The latest statistics reveal that 56% of customers feel more loyal to brands who they feel understand their needs and expectations.
Going forward, retailers will need to offer ever more competitive services by integrating the on/offline experience.  This will include providing customers with detailed information to meet their every requirement and will result in a new type of customer loyalty built around exceptional delivery.  With new customers in the market, including many forced online by the pandemic, integrating a consistent on/offline experience will increase the opportunity to convert these customers on a permanent basis, even when cheaper products may be available elsewhere.  Experience will increasingly trump price differences, even significant differences.
Omnichannel is the new normal
These rapidly changing consumer behaviours mean that around 75% of consumers now prefer to receive brand communications via email or mobile.  Possibly more surprisingly, less than a third would choose to engage with customer support by phone or customer service representatives. This trend vividly demonstrates the importance of opening up multiple channels including email, website chat, social, and SMS/text for both customer support and marketing communications.
Brands that are able to adapt and offer well-integrated digital and real-life experiences will drive the post pandemic economic recovery.  Omnichannel fluidity and flexibility will allow brands to cater to changing consumer needs whilst ensuring that things customers rate highly, such as safety, real-time updates and options are available in this new world.
Although this may seem a bit onerous, there is a very real opportunity for brands to build customer confidence with strong offerings and relevance focusing on delivering what customers truly want and need during this time.
To underline the scale of this opportunity, here are five headline results from the UK-based research that Google, in association with Trinity McQueen, ran this spring:
Online-based experiences are here to stay
Shopping attitudes have shifted across all demographics
The pandemic is not the only reason people are choosing to shop online
New brand loyalties are being formed
The strategic role of the physical store is shifting
Undoubtedly, COVID-19 was a major factor in this shift to digital, but it was not the only factor; how we take classes, do our jobs, connect with friends, and definitely how we shop were already changing. Indeed, online shopping was already the norm for Gen Z and Millennials.  What happened was that COVID-19 served as the tipping point for older demographics and slow adopters to change.  Gen X and Baby Boomers, who are often reluctant to change their habits, made massive changes throughout 2020, as it disrupted the status quo for nearly all aspects of life.
Business- to-Business (B2B) engagement
B2B buying behaviour patterns have been shifting over the last decade as they become increasingly driven by emotionally driven decisions.  The desire to control their own purchase journeys and demanding access to self-service or 'low touch' buying is a vivid illustration of this.  At the same time buyers have begun to value references and testimonials over supplier promises to meet their needs.  With these trends showing no signs of slowing, B2B providers are having to contend with an increasingly discerning and demanding target market.
In order to overcome these challenges, Forrester suggests that sales teams in B2B organisations must prioritise openness, connectedness, intuitiveness and immediacy. Additionally, they highlight that failure to stay ahead on these changing dynamics is likely to have a direct, and negative, impact on sales results.   But while having highly trained sales teams is often a defining factor of success in the B2B channel, it's not the only one. To drive success in this demanding market landscape, sales teams must have access to technology that actively aids them in engaging with customers and meeting their expectations.
How COVID changed things
The disruption caused by the global pandemic has led to some profound changes in our values, attitudes and behaviours across both our personal and work lives. For B2B channels, this has accelerated the adoption of some existing trends that were already developing.  This includes digital transformation and increased use of data in order to understand, and respond to, these changes in buyer behaviour.  As a result, new ways of working are having to be embedded, particularly a more agile approach to marketing.   These developments have also helped to create some interesting new trends which we expect to see gain momentum in B2B marketing in 2021 and beyond.
The absence of face-to-face interactions has restricted our ability to measure client relationships using inter-personal contact.  Managing a sales pipeline across myriad different communication channels, stakeholders and geographies in today's environment requires a strategic overhaul in our sales approach. Enterprises need to unlock the hidden insights that lie within their unstructured client engagement data, if they fail to then they risk losing significant market share and revenue generating opportunities.
Accelerating customer centricity
Most businesses think they know their customer.  However, there has traditionally been a tendency for businesses to focus on what they want to talk about, rather than what their customers want to know or will find most useful.  One of the biggest outcomes from the pandemic has certainly highlighted this issue.  Suddenly B2B customers began thinking and behaving differently, maybe an impact of increased working from home, and their buying decisions were being made differently.  To sell successfully in this new world, it has become important to understand what customers want, to understand the dynamics of their business environment and what they need in support.  These changes have highlighted that sales, marketing and customer service needs to begin and end with what the customer needs.
 A digital shift
In the same manner as the B2C landscape, digital channels have assumed a new, and constantly increasing importance in B2B businesses.  McKinsey highlighted that, across the world, sales leaders now rate digital channels as twice as important as they were at the beginning of 2020, whilst in the UK and Spain, they are rated three times more important.
This is reflected in the shift to remote selling that was driven by the lockdowns and quarantining.  In just 18 months, over 90% of B2B sales teams now rate videoconferencing, and/or telephones as their primary sales channels.  The UK, and once again Spain, lead the European nations with channels such as technology, media and telecoms at the forefront.  This speed of change has necessitated the development of new habits and practices that have highlighted the need to have a clear view of what customers want and how the business can meet those requirements, whilst retaining the crucial human touch.  In essence, it is about identifying the critical touchpoints where face-to-face engagement can make a difference.
This point of difference can invariably be found through business data, which can also provide invaluable help in maintaining customer relationships and is of paramount importance during the recovery phase.  What we have seen is enterprise customers carefully examining how they collect, curate and contextualise their customer data, ensuring that robust, accurate and actionable insights are delivered.  These practices enable businesses to learn how they can improve their communication by segmenting audiences, channels and messages to deliver well-crafted messages on prioritised services at critical moments, when the recipient is most receptive.
Wholesale channels and supply chains
COVID-19's impact was felt across every area of our economy, but nowhere has this been as clear as in the world of supply chains.  At its peak, the pandemic shut factories, stalled shipments, closed borders and cut off labour supplies for organisations all over the world. The sheer scale of disruption caused to global supply chains will provide many lessons for supply chain planners for years to come.  However, it has also served to accelerate existing trends. The move to remote working combined with smaller, furlough-reduced teams, has accelerated the need for digital transformation, with some businesses likely to never return to pre-crisis headcounts and locations.
The logistics industry itself has fundamentally changed. While bottlenecks and delays may continue for many months yet, when they do eventually clear, freight costs are likely to be permanently inflated, while contracts may become increasingly stricter for shippers. Meanwhile, transport methods have flourished, with rail freight seeing record business and sea/air emerging as a valuable alternative.  All these changes will be shaped by customer demand.  Lockdown grew UK e-commerce to the tune of £5.3bn in 2020, accelerating all existing trends and introducing some new ones.  However, in the face of lost jobs, reduced consumer confidence and recessions, businesses will need to find new ways to keep customers engaged.
Bringing customer relationship management (CRM) to the fore
How will organisations succeed in the 'new normal'?  One of the key success factors will almost certainly be making the right investments.  It will also be about breaking down internal and supplier silos and integrating capabilities to deliver the services our customers want, when they want them.
Organisations that put their customers and their people at the centre of their digital transformations will come out in front, going beyond marketing messages to enhance and deliver a greater customer experience, whilst improving internal processes. They will prioritise agile ways of working, grow revenues and increase efficiency.  They will look to grow through greater customer loyalty, increased productivity, and more engaged workforces.
CRM will provide the heartbeat of these changes, providing the insights, orchestration and processes that will adapt to our new world, meet these changes in customer requirements and anticipate those that will come.
Systems can be easy to purchase, but a system without intelligence is simply a system.  At Evoke we pride ourselves on our ability to support our clients in assimilating, adapting and growing in changing business environments.  With our focus on finance and commercial advisors, Evoke has the skill and experience to come alongside you and thrive in this rapidly changing business environment.  Reach out to us today to discover how we could help you grow your business.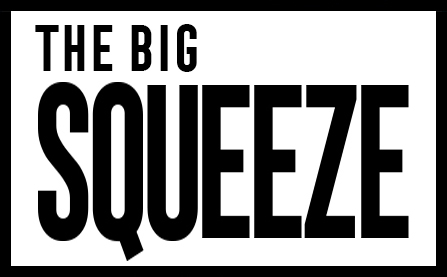 Could your business benefit from examining your key business indicators? Move your business forward.