Four Signs Your Organisation Needs a Part Time CFO or FD
Businesses Experiencing Growing Pains
As businesses grow, so do their financial needs. For many companies, hiring a full-time Financial Director (FD) or Chief Financial Officer (CFO) might seem like a distant aspiration due to budget constraints. However, if you experience these four signs it may indicate that your organisation needs expertise of part-time financial leadership - a flexible and cost-effective solution.
1. Limited Financial Expertise
One of the most evident signs that your organisation needs a part-time FD or CFO is the lack of in-house financial expertise. As your business expands, so do the complexities of financial management. Inadequate financial knowledge can lead to costly mistakes, hinder growth opportunities, and compromise long-term sustainability.
A CFO or FD have deep understanding of financial statements, cash flow management, budgeting and forecasting, all of which are crucial for informed decision-making. With their guidance, you can gain a clearer perspective on your financial health and take proactive measures to optimise your company's financial performance.
2. Unclear Financial Strategy
A well-defined financial strategy is essential for any organisation's success. Working collaboratively with your management team is crucial to develop a comprehensive financial strategy tailored to your specific business needs. This includes identifying growth opportunities, improving profitability, and mitigating potential risks. This strategic approach will pave the way for sustainable growth and long-term success.
3. Cash Flow Challenges
A part-time FD or CFO can implement effective cash flow management strategies to optimise working capital and improve cash flow predictability. By monitoring accounts receivables, managing payables, and implementing prudent cash flow forecasting, they can help your organisation navigate financial storms and make informed decisions to maintain a healthy financial position.
4. Inefficient Financial Reporting
Accurate and timely financial reporting is vital for gaining insights into your business' financial performance and making data-driven decisions. However, many SMEs struggle with inefficient financial reporting systems, leading to delayed information dissemination, errors, and missed opportunities.
Implementing modern accounting systems and dashboards provide real-time financial information that facilitates quick and informed decision-making. Efficient financial reporting also enhances transparency, which is beneficial when dealing with investors, lenders, or other stakeholders.
Invest in your Growth with Part-time Leadership
Whilst a full-time Financial Director or Chief Financial Officer may not be feasible for every SME due to budgetary constraints, the option of hiring part-time offers a cost-effective and flexible solution.They can work closely with your management team to align financial goals with your business objectives and create clear financial strategies. Additionally, they can optimise cash flow management and streamline financial reporting, ultimately leading to improved financial health and increased competitiveness.
If you are interested in our part-time leadership options, don't delay contact us today.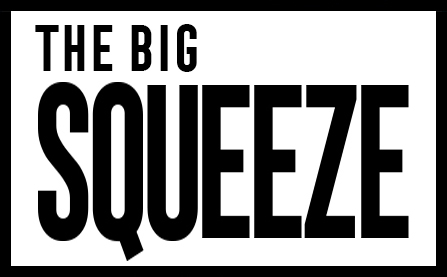 Could your business benefit from examining your key business indicators? Move your business forward.