It's Not Over Yet: Can Your Business Survive The Upcoming Recession?
The very word "recession" can send shivers down the spine of any business owner. Historically, downturns in the economy have been the proving ground for companies, testing their resilience, agility, and foresight.
But what if we told you there's a way to not just survive, but thrive, in the upcoming economic downturn? Enter the power of outsourced experts who can drive your business forward without the heavy burden of a full-time salary cost.
The Weight of a Full-time Executive
Often, when we think of expanding our leadership team, the mind goes to hiring a full-time executive. While they undoubtedly bring value and stability, they also come with a hefty price tag — especially if you're a small or medium-sized enterprise (SME). In times of economic uncertainty, the overhead of a full-time Commercial Director or Finance Director might be financially draining. Not to mention, the risks of hiring the wrong person.
Outsourced Commercial Director: Lean and Effective
An outsourced Commercial Director offers the same expertise, experience, and guidance as a full-time hire but without the weighty cost. Instead of a full-time salary, benefits, and bonuses, you only pay for what you need. Most part-time executives are at the top of their 'game' and have a wide exposure to other businesses so they can use their diverse experience to effect change working with your team.
Such a part-time Commercial Director can:
Guide Strategy: Your outsourced Commercial Director can help pivot your business model to adjust to changing market conditions.
 
Expand Market Reach: With their network and expertise, they can help tap into new markets or segments, maximising revenues.
 
Optimise Sales: By streamlining your sales process and refining your value proposition, they can help drive growth even in an economic slump.
Part Time Finance Director: Your Financial Anchor
When the seas get rough, the anchor of a ship becomes its most vital asset. Think of a part-time Finance Director as your business's anchor. They can:
Implement Cost Controls: Rigorous financial discipline is essential during a recession. Your FD can pinpoint areas of wastage and trim the fat, ensuring that every pound is spent wisely.
 
Forecast and Plan: Cashflow forecasting becomes even more vital during uncertain times. An FD will provide a clear view of your financial runway, helping you navigate through the storm.
 
Strategise Fundraising: If needed, they can also guide you in securing external funding, be it through loans, investors, or grants.
The Tangible Cost Benefits
Beyond the immediate value they bring in terms of expertise and guidance, outsourced roles also offer tangible cost savings:
No Recruitment Costs: Hiring a full-time executive can be a lengthy and expensive process. By outsourcing, you can onboard expertise quickly and without the associated recruitment overheads.
 
Flexible Engagements: Tailor your engagement based on your needs. If you need intensive support for a quarter and then periodic guidance afterward, that's entirely possible.
 
No Long-Term Commitments: Without the strings of long-term contracts, you have the flexibility to pivot based on your business's situation.
Your Business, Future-Proofed
The looming recession is indeed a concern, but with the right strategies and support, it can also be an opportunity. Businesses that adapt, evolve, and remain agile are the ones that come out stronger post-recession. By engaging outsourced experts like a Commercial Director or Part Time FD, you're not only optimising costs but also ensuring that you have seasoned professionals steering the ship through the stormy waters.
Ready to Fortify Your Business?
Uncertain times call for certain actions. If you're determined to not only withstand the upcoming recession but emerge from it stronger and more resilient, it's time to harness the power of outsourced expertise.
We invite you to sign up for a free 30-minute consultation. Discover how you can fortify your business strategy, optimise costs, and accelerate growth even in challenging times. The future might be uncertain, but with the right guidance, your business's survival doesn't have to be.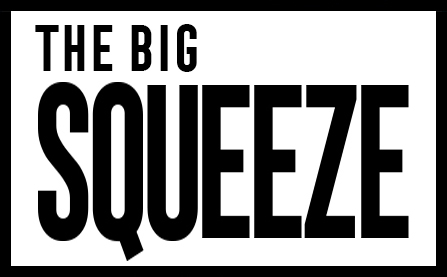 Could your business benefit from examining your key business indicators? Move your business forward.