Paralysis caused by uncertainty – and why now is the best time to invest in your business
The forced closures of many face-to-face businesses due to the pandemic has resulted in an unprecedented need for businesses to pivot into the unknown with an uncertain future – not a good combination. The natural move for most businesses has been to shift to online and to shift fast in order to minimise trading losses and avoid bankruptcy. The result of this meant little thought was put into strategy, instead taking a backseat in favour of speed of action in order to stem catastrophic cash bleed as fast as possible. With the easing of lockdown on track to continue until all restrictions are lifted on June 21, things are slowly returning to "normal" and with that it will be tempting for businesses to revert to old habits pre Covid like it was a bad dream. This would be a mistake. The valuable lessons learnt and successful entrepreneurial businesses that are not only surviving, but thriving is no coincidence; and like natural selection, economic shocks cull weaker businesses out of the market to make way for the strong and agile. That's why ensuring your business is future proofed is more important now than ever.
As the UK economy continues to rebound (16.9% and 1.3% in Q3 and Q4 of 2020 respectively) there lies vast growth opportunities for the right businesses. In fact, you could argue that conditions couldn't be much better for expansion – record low interest rates, a government that has put its money where its mouth is to prop up the economy, coupled with rising consumer optimism (the Consumer Confidence Index is already back above pre Covid levels) and a winning vaccination rollout, the future is looking bright. A future that any business does not want to be left behind as the brave ones will be investing in their future now.
The questions any business owner should be asking themselves right now are:
What new products or service can I expand into?
What untapped regions or sectors can I gain new customers from?
Is my operation running at maximum efficiency?
How can I disrupt my sector with new ideas and innovations?
As the UK economy continues to rebound there lies vast growth opportunities for the right businesses.
However, unless you are sitting with vast amounts of cash reserves on your balance sheet (not many currently have that luxury!) it is easy to dismiss implementing growth plans and cling to the status quo instead. Not true or the best strategy for the long term. With various loan schemes available to business relating to pandemic recovery, now is also the time to shake things up and decide if external investment into your business could provide that much needed capital to realise your growth vision and take advantage of the opportunities 2021 and beyond will provide.
If that sounds daunting, or you don't know where to start, then we're on hand to help. We are a team of experienced independent directors that take an active role to help grow your business - we are not consultants or theorists, but take a hands-on approach.
Indeed, the roaring 20's has arrived again; make sure your business doesn't get left behind. Get in touch with our team today and see how we can help you move forward.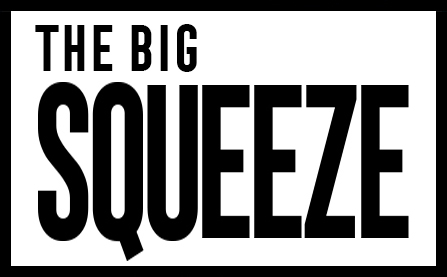 Could your business benefit from examining your key business indicators? Move your business forward.