Planning for profitable SME growth with a successful M&A process
M&A is an important weapon in the armoury of growth for the SME, and one which may energise exciting new potential growth opportunities, as we emerge from the recent turbulence.
Many entrepreneurs look to move their businesses forward predominantly via organic growth. However, one of the advantages of M&A, if done right, is that it can be a way to scale up quickly. It does not come without risks of failure and that is why planning is vital at every stage during the process.
Firstly, you need to be clear on 'Why' you want to pursue M&A and 'What' you want to buy, prior to identifying a suitable target. If competing against multiple bidders, it is also key to be clear about whether you are the 'high value owner'.
Prior to embarking on the M&A process, you should also lay out what success looks like. So, clearly identify the 'Why' and the 'What' as described above. Then identify a target that meets the criteria set and plan out your target engagement, effective due diligence and negotiating tactics, all the time balancing risk versus reward, in both price negotiations and the appropriate closing terms and conditions.
There will be initial steps to be engaged upon, as the Buyer sets out on the 'would be' acquisition, inclusive of a Non-Disclosure Agreement (NDA), a preliminary high level valuation of the target, and potentially a preliminary initial offer made with a Letter of Intent (LOI) or Memorandum of Understanding (MOU), but subject to full Due Diligence (DD).
M&A does not come without risks of failure and that is why planning is vital at every stage during the process.
Detailed Due Diligence (DD) will take place to cover a breadth of disciplines: Commercial, Legal, Finance, Tax, Human Resources, Operations, Information Technology, Intellectual Property etc. Throughout this process of due diligence, it is important to thoroughly assess the risk profile of the target and use the information derived from DD to refine the preliminary financial valuation of the target and thus link DD to ongoing negotiations around price and terms and conditions of the deal.
Once the potential buyer is satisfied that they have a reasonable assessment from the due diligence process, then it is key to be ready to act decisively to close the deal. As the final binding contact is developed, over and above final agreement on price, it is important to ensure that appropriate terms and conditions are in place (representations and warranties, covenants, purchase price adjustments and closing conditions). This is an important step in the overall risk management, providing some partial protection to the buyer.
Finally, work on an acquisition is not complete once the deal is signed. The crucial phase of integration implementation begins. An acquisition can fail without proper integration planning and so it is vital to dedicate the right level of management focus, to plan and execute this phase, to ensure successful delivery against expectations.
If you are thinking about embarking on an M&A strategy for profitable growth, contact Evoke Management for a free 30 minute consultation, regarding ways to approach such a growth initiative.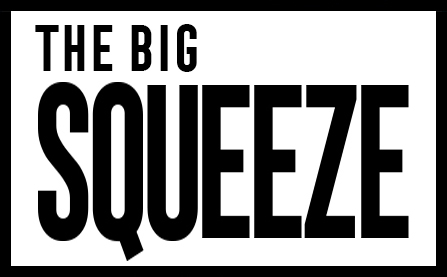 Could your business benefit from examining your key business indicators? Move your business forward.