Uncommon Sense – The Uncommon Art of Spinning a Great Web
Business communications are constantly changing and developing, and the pace of change has been turbo-charged over the last 18 months.
Today more and more people do not want to be sold to, they want to be helped to make a purchase, with growing numbers of those purchases made via our websites.
In many ways online commerce and website visits have reached a stage where people treat our websites like they used to do our direct mail.  When they visit our website, they make a decision if it is any good or not in seconds and will not ask if they cannot immediately find what they are looking for.  
So, if we are going to engage customers effectively here are some suggestions on how to make your website more effective.
Cost:

We live in a world where so much is commoditised, and once our services become commoditised, they are on a downward spital to being cheap.

The reality is that ignorance leads to being cheap, so the onus is on us to justify the cost, and that comes with understanding the cost factors and how they can move us up and down.

In a nutshell, explaining the facts, the value drivers and what can deliver exceptional value allows you to make the case for your price.  To do that you have to ask the customer questions and make those questions ones that will allow you to provide the value you deliver in the answers.
 

Problems

Whenever we engage with a business, we do so from either a position of ignorance, where we don't understand what the risks are, or we have done thorough research and are full of questions about the potential problems.  The problem is that the vast majority of businesses never think about the potential problems.  They simply focus on selling the benefits.  The old saying 'sell the sizzle rather than the sausage' was never truer.

To build our reputation and reach we need to honestly and openly answer the questions that our customers are asking.  We need to address their concerns and be brutally honest in the process. No whitewash, no flannel.  Build a reputation for honesty.
 

Comparisons

I have read so many product comparisons and rarely, if ever, have I found an honest, apples for apples, comparison.  Yet each one of those manufactured, false comparisons has eroded my confidence in the business making those comparisons.  To build confidence amongst our customers we need to honestly and openly list the advantages and disadvantages. We should even be prepared to evaluate services that we don't offer but could, and in the course of the evaluation explain why we don't.  Providing impartial and fair reviews will build our reputation for honesty.

 

Reviews

I know a business that hosts the top-rated review for the industry they operate in.  They completely dominate search results.  They are not scared to recommend their competition, although they do invariably highlight features that they compete particularly well in.  They also feature themselves in the content that recommends one of their competitors.  The main thing is that their site is being visited in order to read reviews of businesses across the entire industry. No wonder they have particularly high levels of trust in their service. 
 

The Best

If we want our websites to be effective sales machines for us then we need to listen to our customers. 75% of customers, consumer & B2B, say they want to control their buying experience. So, allow them to select their options, price it and schedule their own delivery date.  We need to make it easy for customers to spend their money with us.  Here are the biggest areas where customers say they want to control: -

80%+ of customers want to select their own delivery or collection dates.  Allow them to schedule deliveries, there are plenty of tools like Calendly or Acuity who enable that.  Make it easy for customers to spend money with us. 

70%+ of customers what to be proactively helped to make the best choices, Outgrow and Wispform are acknowledged masters of this.  So, enable a guided selling tool that will do that, and make it easy for customers to spend their money with us.

70%+ of customers want to set their prices.  Allow them to buy and build with a good online build and pricing tool, Wix has a great reputation for this.  One of the key things to do in this is to spell out the steps of the process, Step 1 of 5 etc.  It allows customers to know exactly where they are.
We need to make our website and digital buying process as simple, friction-free and customer friendly as possible.
Once we have done that then we have to drive traffic to the site.  It is easy to spend a fortune with SEO and Digital Advertising businesses, but the most effective tool today is video.  The mix of video, images and sounds is potent and ranks highly in the online searches.  So, make your own video's and let them bring visitors to your site.
Open and Honest, that is the uncommon sense of spinning a great web story.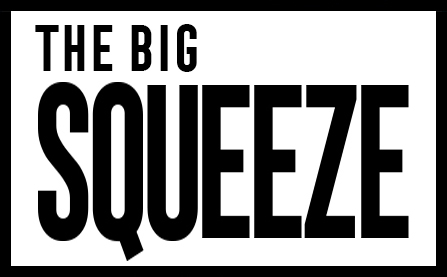 Could your business benefit from examining your key business indicators? Move your business forward.