Image

Techspace was founded in 2014 with the inspiration and ambition to provide a complete office service for the rapidly growing and demanding tech industry.  Our previous roles within the start-up tech community clearly identified the frustrations that high growth, buzzing tech companies have in dealing with the noise of managing their physical office and space needs.  
Out of this, a unique community driven, tech focused offering was born, and over the last 7 years Techspace has grown, providing bespoke office solutions across 6 locations in London and Berlin.  
Catering to start-ups and scale-ups, from 8-person Private Offices to Enterprise Suites taking one or more floors, Techspace facilitates the growth and development of all its members, scaling with them to ensure they can focus on the key drivers to their own success.
As our business expanded, so the complexities of running our business grew and while we had not only started with a core of very talented founder staffers, through a diligent and structured hiring plan we had been able to attract intelligent, passionate and committed permanent new hires into our team, each person adding to the whole and making Techspace into the company it is today.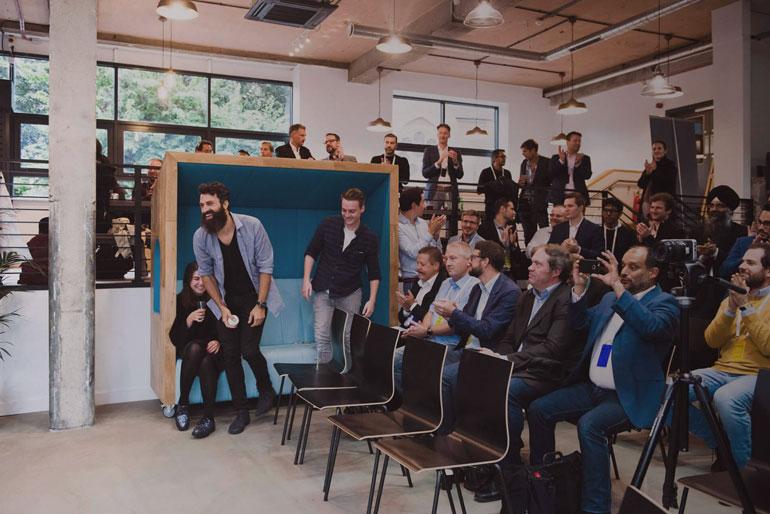 It was not obvious what was lacking when the day-to-day business takes up a large amount of anyone's focus, but it became clear that while we had a strong strategic vision across much of the business, our financial team, as strong as they were providing our accounting backbone and dealing with all the associated invoicing, payroll, VAT et cetera, did not have the experience to drive our financial strategy alongside the rest of the business.
Hiring a top class, full time CFO is expensive and a huge commitment when you already have a finance team doing most of the heavy lifting.  What you need is the experience, without the full commitment and ideally exactly when you need it, without wasting the resource of a full-time position.
The value of having an experienced CFO onboard; improving communication, simplifying and updating our budgeting and forecasting
Evoke were able to provide this through Richard Hitchcox. Richard visited us at our offices, spent the day discussing our business and understanding the drivers behind it and then together, we decided on a priority list of actions. Richard took ownership of the finance team and quickly demonstrated the value of having an experienced CFO onboard; improving communication, simplifying and updating our budgeting and forecasting all the while offering strategic insight across our business from a solid financial knowledge base.
Richard seamlessly integrated into the team, his years of experience adding value across the wider business and clearly demonstrated the value of proactive CFO, so much so that after working with Richard for 16 months, we decided that we needed a full time CFO to continue and build upon the foundation that had been laid.
Evoke and Richard made a tangible difference to our business, providing an immediate solution to a problem and assisting us to develop and grow.  
  
Chief Operating Officer
techspace