The Big Squeeze Continues
As we head into the Xmas holiday, most of us are ready to unwind and kick-back after a turbulent and challenging year.
Headlines have been dominated by skyrocketing inflation, which looks set to continue well into 2023, and the media is determined to talk us into a recession. Fortunately, many businesses are not yet seeing a downturn, but we would be unwise not to plan for the possibility of an economic slowdown.
However, we are all playing a guessing game and many business owners find themselves in uncharted waters. Inevitably, long-term planning is tending to give way to short-term responses. Whilst agility is important, businesses need to be careful to balance reactive, short-term focus with strategic foresight.
The current wave of industrial action will continue to be disruptive, so it's doubly important that companies build resilience across all aspects of their operations and identify opportunities to stay flexible in the months ahead.
On the world stage, climate change is the biggest challenge. Consumers are demanding greater transparency and eco-friendly services and products. By adopting more sustainable practices, companies can meet their customers' needs and protect their profitability.
The pace of change continues to accelerate. Information technology brings many advantages, but also added complexity and growing customer expectations. Unfortunately, many small businesses lack the know-how to acquire and analyse data, which leaves them at a disadvantage, and many more lag behind in the sophistication of provide immersive retail experiences. Their priority must be to revisit their business model and processes, reduce complexity, and attract the necessary talent to capitalise on the benefits available.
The first series of The Big Squeeze, we covered 12 fundamentals, but of course we barely scratched the surface, so in the New Year, we will be publishing another 12 topical articles to help your business. Once again, weekly podcasts on Thursdays will accompany the Tuesday articles and you can access both right here.
If you would like a no obligation chat with us, you can book a free 30-minute consultation with one of our experienced senior team members.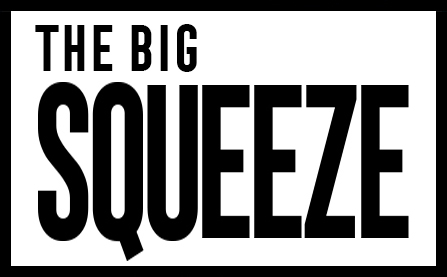 Could your business benefit from examining your key business indicators? Move your business forward.