Preparing yourself for choppy waters
I was asked to reflect on events since the start of The Big Squeeze series and the effects they are having on business. The first article coincided with Liz Truss replacing Boris Johnson as Prime Minister, although it was penned during the relative calm of August. Little did we know of the catastrophic events that would follow.
There is no question we need economic growth. Since the 2008-09 financial crisis, the UK has managed an average growth rate of 0.5% per year, compared to 2.3% between 1974 and 2008. The economy expanded just 0.1% between April and June, and continues to lag behind Germany, France, Italy and the US.
Business, already facing a daunting autumn and winter with soaring energy prices adding to problems of labour shortages and rising supply costs, sought strong government leadership and enlightened policies. Instead, it has seen interest rates rise, the pound plummet and the chances of a recession increase. Uncertainty grips the market. 
Many companies are struggling. The number of company insolvencies hit a 13-year high in the 3 months to June. Of course, not all businesses are affected to the same degree, and some are better prepared than others. The Big Squeeze campaign is intended only to provide a few tips and reminders. The content is unlikely to be new to you, but running a business is akin to driving a car. It becomes so instinctive that we barely notice bad habits creeping in, let alone rectify them.  
Now is a good time to revisit the basics and examine your key business indicators. Are your margins increasing or decreasing? How robust is your sales pipeline? When did you last assess the performance of your people, including the board and management team?
So far, the Big Squeeze series has covered the following topics:
Over the coming weeks, we will feature:
Weekly podcasts on Thursdays accompany the Tuesday articles and you can access both at https://evokemanagement.co.uk/the-big-squeeze.
Business owners and directors are also invited to complete a short survey to gauge how they view their prospects in the current economic climate, which will be published at the end of the series.
If you would like a no obligation chat with us, you can book a free 30-minute consultation with one of our experienced senior team members here.
We're also exhibiting at The Business Show 2022 www.greatbritishbusinessshow.co.uk on 16-17 November at London ExCeL, open from 10:00AM to 5:00PM, which will feature 750 exhibitors, 200 speakers and 150 masterclasses. You can book your FREE tickets here. Please stop-by, we would love to see you.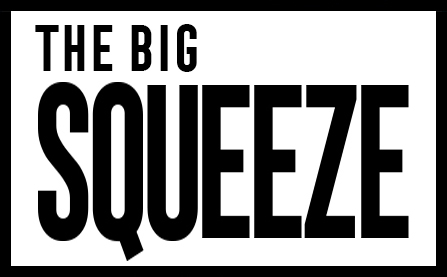 Could your business benefit from examining your key business indicators? Move your business forward.